that's right, she's allllll done, and blocked and now sitting in my 'knitwear box' waiting for the right time.
why did i put it away so quickly you might be asking? oh, because i've already managed to pull threads in it THREE TIMES already, it's true, i'm just not meant to have delicate pretty things!
but as it's finished, and since i took such terrible photos of it, here it is. My swallowtail (minus the tail part)
fresh off the needles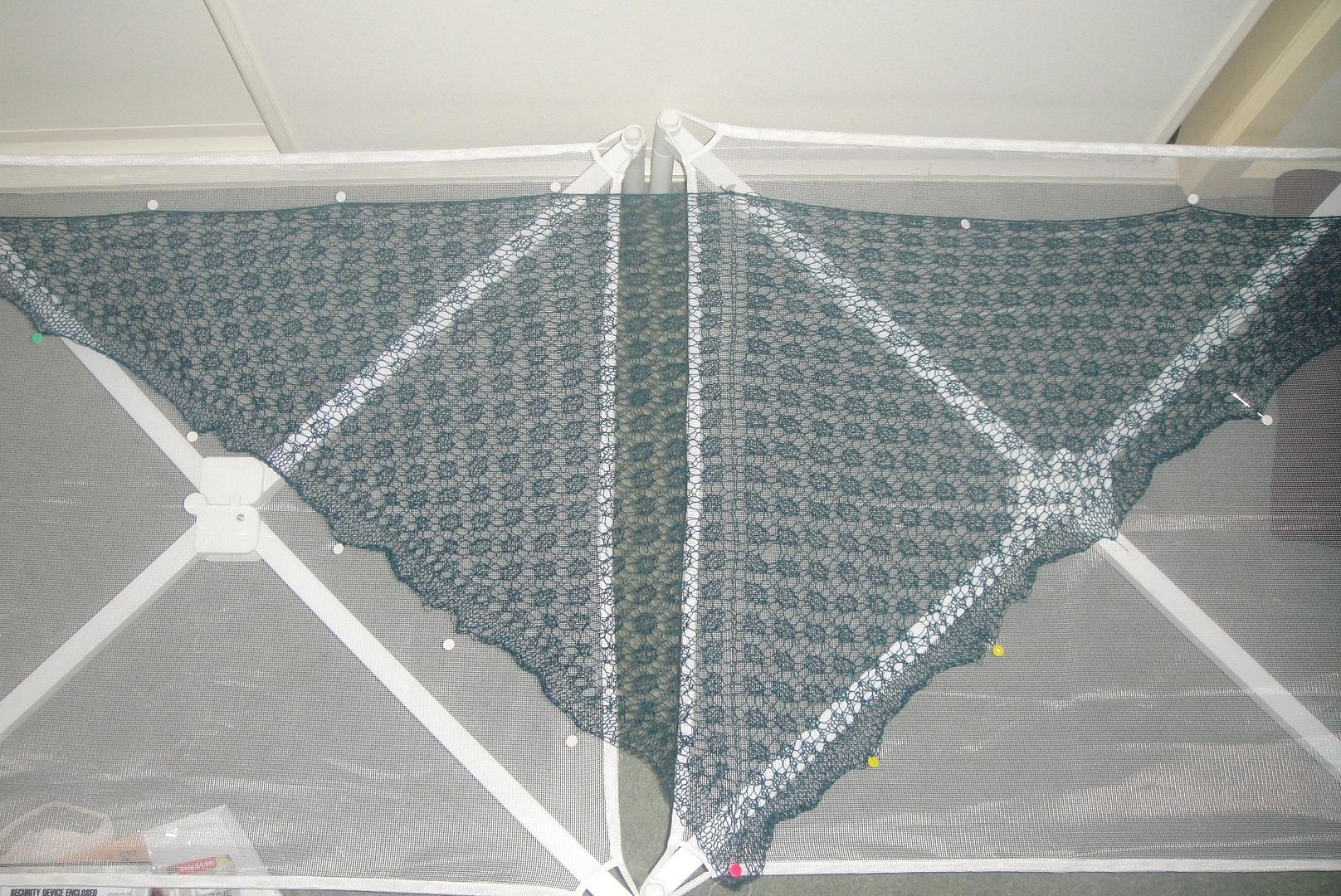 a very gentle blocking
so floaty and flirty :) AND FINISHED hehee
now back to the startistic stashbusting blanket, which is now 17" tall, yay!

hope you're all surviving the heat, and have lovely airconditioning to keep you cool and out of trouble.